I know, I know. It is the beginning of August and I am blogging about my Autumn/Fall wardrobe. Quite ridiculous! The heart of the matter is that I like to be organised. I have mentioned before that I am also in a wheelchair, which although inconvenient at best, opens up a whole world of sartorial problems for me. I like to look nice - what girl doesn't?! The problem is that good fashion (whatever your price range) and wheelchairs are not good bedfellows. I can make the most gorgeous dress from Monsoon (my favourite High Street store) look like a bed throw the minute I put it on and plonk my butt back down! It will billow, crease, lose shape and form in one swift move.
Sitting in a wheelchair is very different from sitting on a chair or on the bus/tube etc. You are clamped into your chair, and believe you and me - you are going nowhere once that lap belt is done up and in my case, my legs are strapped together. I suffer from muscle spasms in my legs and have complete nerve damage so I don't feel any pain if I knock or bang my errant limbs, so I have to strap them onto my chair too. Oh the joys!!
BUT - it isn't all doom and gloom, I promise. First up - skirts and lots of them (not included in this post as I have enough to see me through this winter). I wear ankle length skirts with leggings on underneath as boy do my legs and feet get cold in winter. I love soft jersey skirts, generally plain rather than patterned. The bonus with skirts is that nobody stares at my leg straps (well, they stare less!). I do occasionally wear jeans, but that is usually on exceptionally cold days. I am only in my 30's and I refuse to grab that tartan rug for my lap just yet!!
Ok, first up - this year's proper winter coat.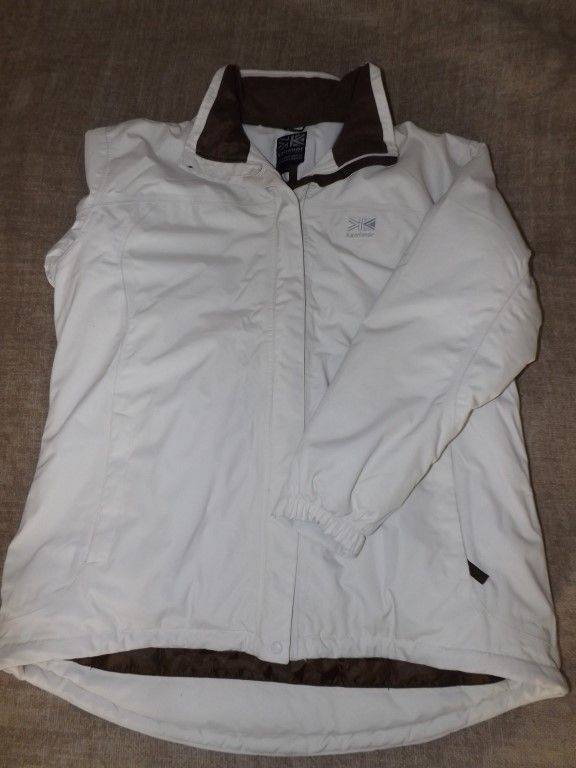 It comes from Karrimoor (found here). Yep - a short coat. No long coats for this girl - not a chance. They get caught up in the wheels and if it is raining the splashback causes more dry cleaning or washing than it necessary. Unfortunately functionality has to take precedence on this one, so I have got a cream and brown coat that I can sit comfortably in the chair in and has a built in hood (have you tried holding a brolly and propelling yourself round? - NOT the easiest job, I promise!). So, snug, waterproof and everything I need (just not everything I want!).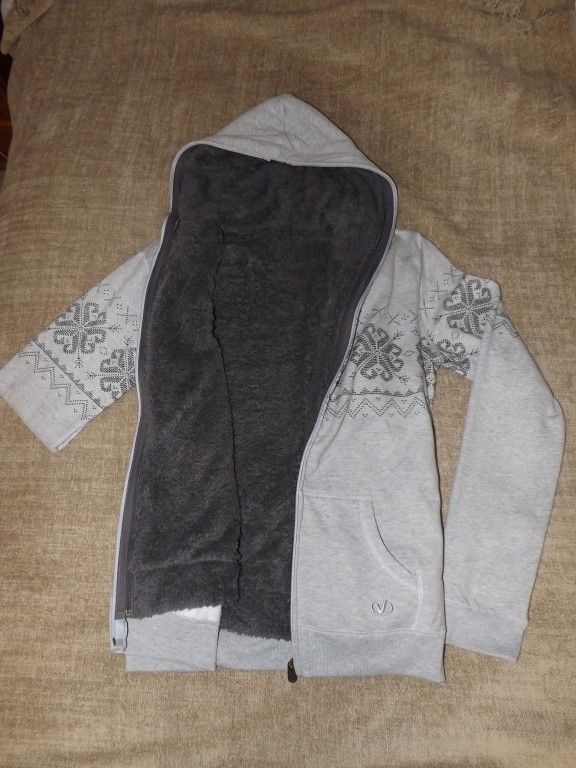 Next up, a gorgeous lighter hoodie coat in a light marl grey, with a darker grey fleece gilet from VooDoo Dolls (found here). Thick sleeves are the bane of my life, always getting in the way and generally adding at least 6" to the overall width of "me + chair". This fits the bill perfectly and is just what I need.

I also have uncontrolled epilepsy too, which is affected by sudden changes in temperature (amongst other things). I tend to layer up an awful lot as the minute I get too hot my husband can literally time it to about 30 seconds before the fits hit! Lots of easily removable layers are the way to go for me, and I love this little grey jacket. This year, I have decided to expand in my brown/cream and grey sections in my wardrobe. If I could only wear one colour for the rest of my life it would probably be grey due to the sheer amount of shades you can get knowing they will never clash!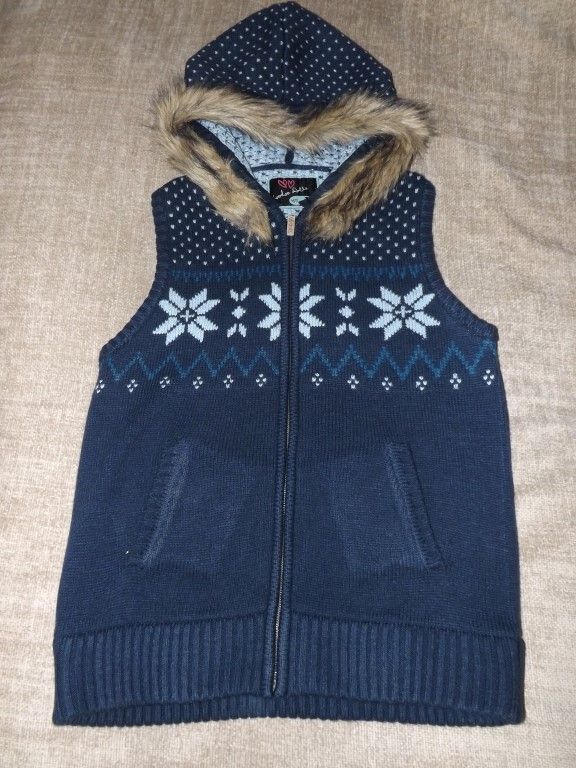 And, finishing on 'top' layers, something I have had my eye on for some time - a VooDoo Dolls gilet with furry trim on the hood. I think this is what I will probably get the most use out of. Navy wasn't a colour I had been thinking of but seeing the colour of the fir trim set my mind on a rampage of what I could do with it.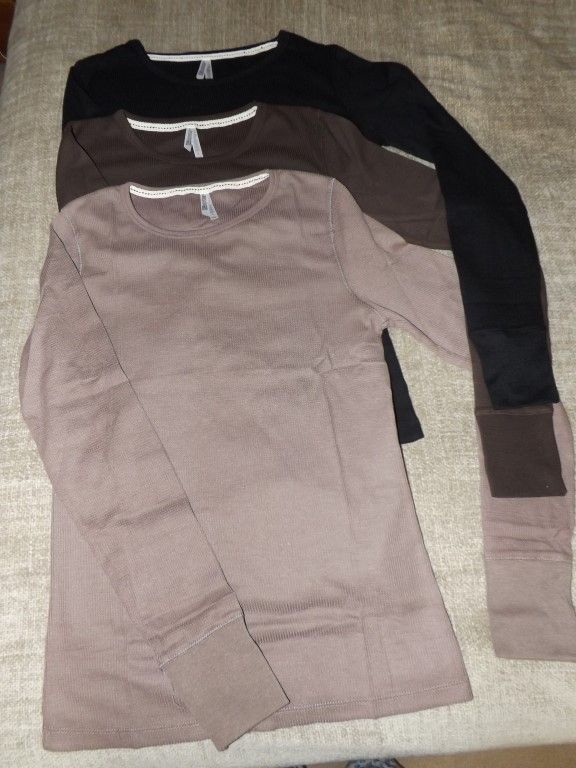 Now onto something I buy year in year out - long sleeve t shirts. I literally have tons of them in every colour you can imagine. Last year I even bought M&S long sleeve thermals! I got these from my local charity shop still in their bags to unfortunately, I have no idea where they came from. I think the beige and brown will look great under the navy gilet and the black with the grey fleece gilet - all leaving my arms relatively manoeuvrable!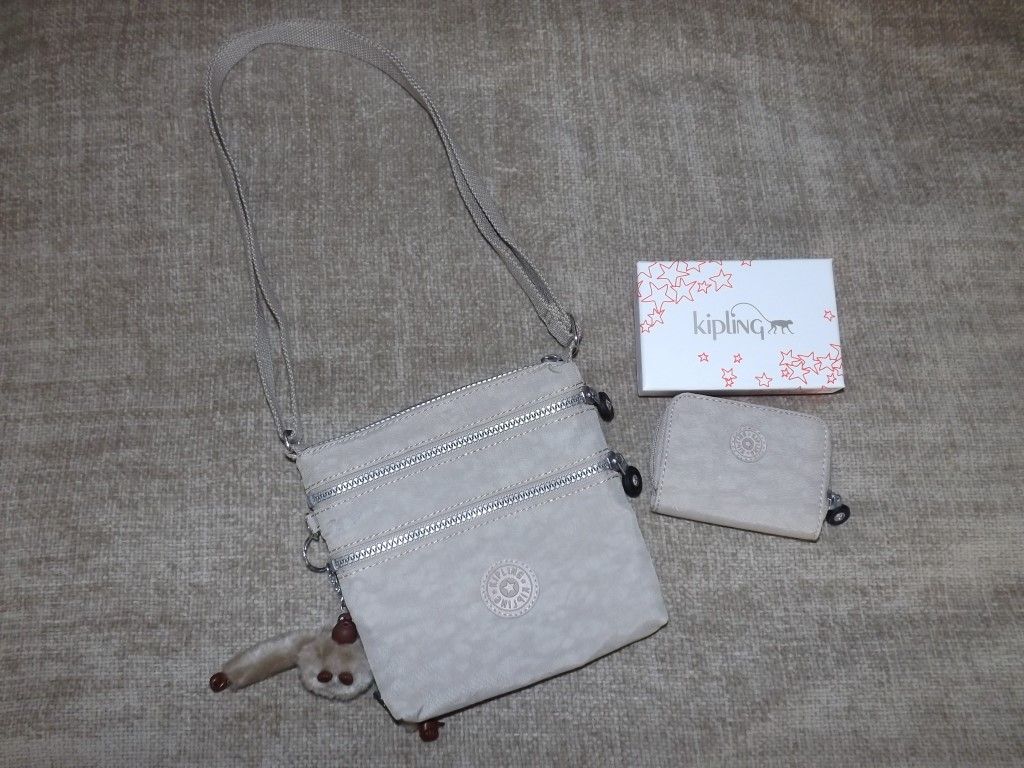 I have a confession - I am a Kipling bag and purse addict! I have a large bag that clips on the back of my wheelchair but it is rather painful twisting round to get things all the time, so I treated myself to this gorgeous purse and little shoulder bag in cafe latte (found here). It is just perfect for the purse and mobile phone.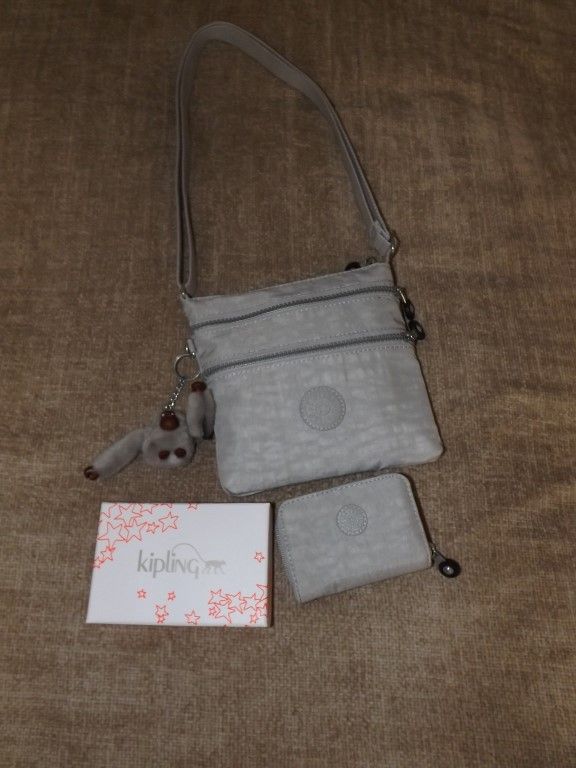 Aaand I liked it so much, I bought it in soft grey too. Whoops! Well - I might be in a wheelchair but I do like to match! Joking aside, I adore Kipling bags. They last forever. I have one that was bought for me 15 years ago still going strong and looking as good as the day I got it. The only problem I have is that I always have to have the matching purse. Please don't tell my husband - I may have omitted to tell him that they don't come together!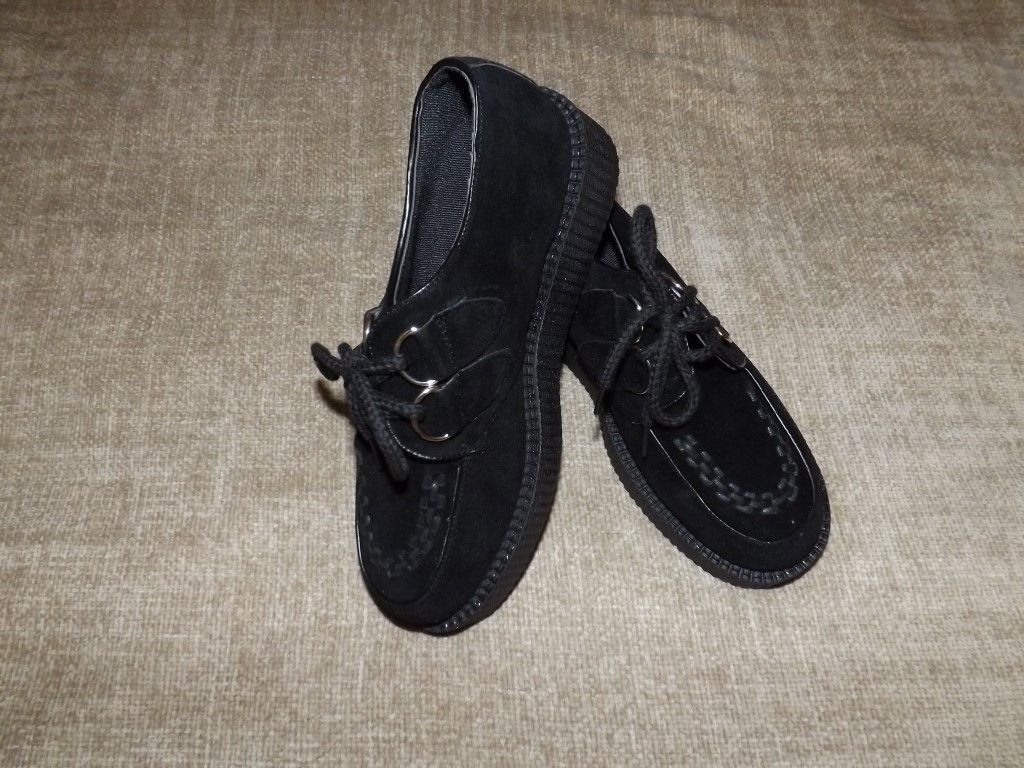 And lastly onto my new footwear for this year. I have New Rock boots, Iron Fist shoes but I didn't have a pair of creepers. I know I am far too old to wear them, but when people bang your feet day in day out, they look pretty sturdy for the purpose and I really like the style of them. I got these from here. I am studying for my Masters at the moment online, so money isn't that plentiful (especially as we have 4 children), but if there is any left over - I get to treat myself and treat myself I have! I was going to get some leopard print ones, but my darling 17 year old daughter and I have the same size feet and I wasn't going to loose yet another pair of shoes to her before I had got them on my feet. I guess I should take it as a compliment that she wants to wear what I buy!
And lastly, a present from my gorgeous husband. I lovely pair of boots. He is quite a private man so I haven't asked where he got them from as it would just spoil the whole "present" aspect of it. They are absolutely divine and have a pretty knitted top bit to them.
As I mentioned, I wear skirts. Lots of them with leggings underneath in the winter. He even though on to get me a size bigger to accommodate the leggings too.
So, with last year's clothes that didn't end up in the charity shop when I had my huge clear out I think I am absolutely covered.
I would genuinely be thrilled if any other wheelchair users pass this blog by and could give me some tips to look a little more stylish. I have only been in the chair for a few years and am still finding my feet (pun not intended) fashion wise as I am not ready to throw the towel in and cover up in one of those all in one raincoat things! (Although some days it would definitely help me not having to decide!).