Well, as a newcomer to the whole sample box scene I thought I would have a look in the Birchbox shop after my July box had come. One thing jumped out at me and that was the Color Club "Blue-Insta-This" nail varnish. I have a love/hate relationship with nail varnish. I adore it, I have literally about 30 of them but they never last very long on my nails.

It isn't because I don't prep my nails, but I am in a wheelchair and my hands get really abused trundling myself round all day!

So, I thought I would treat myself to something other than the copious amounts of Avon and Rimmel nail varnishes that I have.

So, this month (err, well that would now be last month), I decided to treat myself to the most gorgeous colour I could see. I am a huge fan of really bright colours not on the pink/red/purple palette (even though I had pink on in a previous post) so a really bright blue it was.

So, onto Color Club's Blue-Insta-This, which is available here from Birchbox which had a couple of gorgeous freebies with it this month!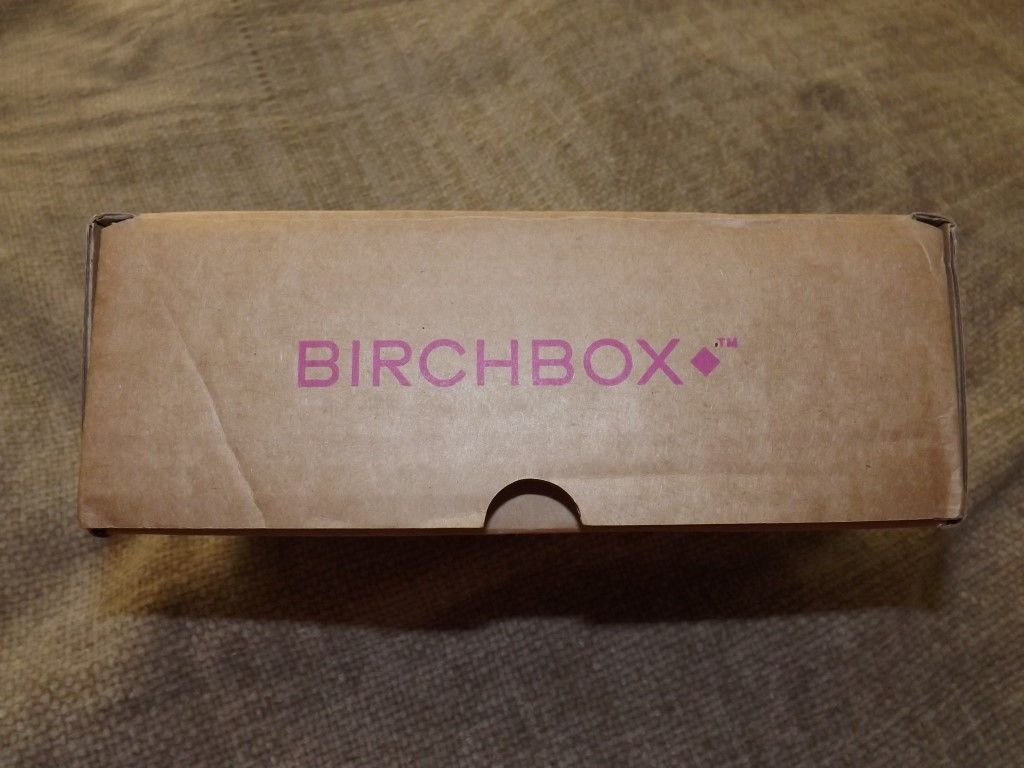 Pretty box, as I have very quickly come to expect from Birchbox, it is incredibly protective of the contents, considering what the freebies were...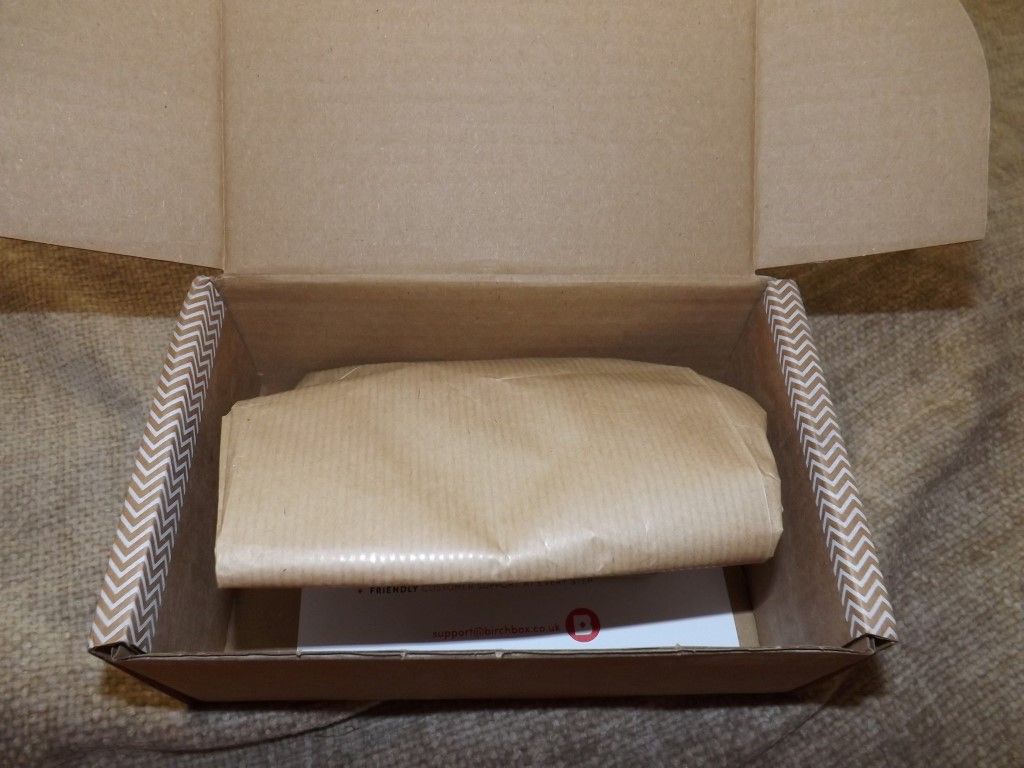 Aaaand it is open! I love the US style brown bag that it was packaged in. I am a total sucker for packaging to be honest, it can make or break buying something for me.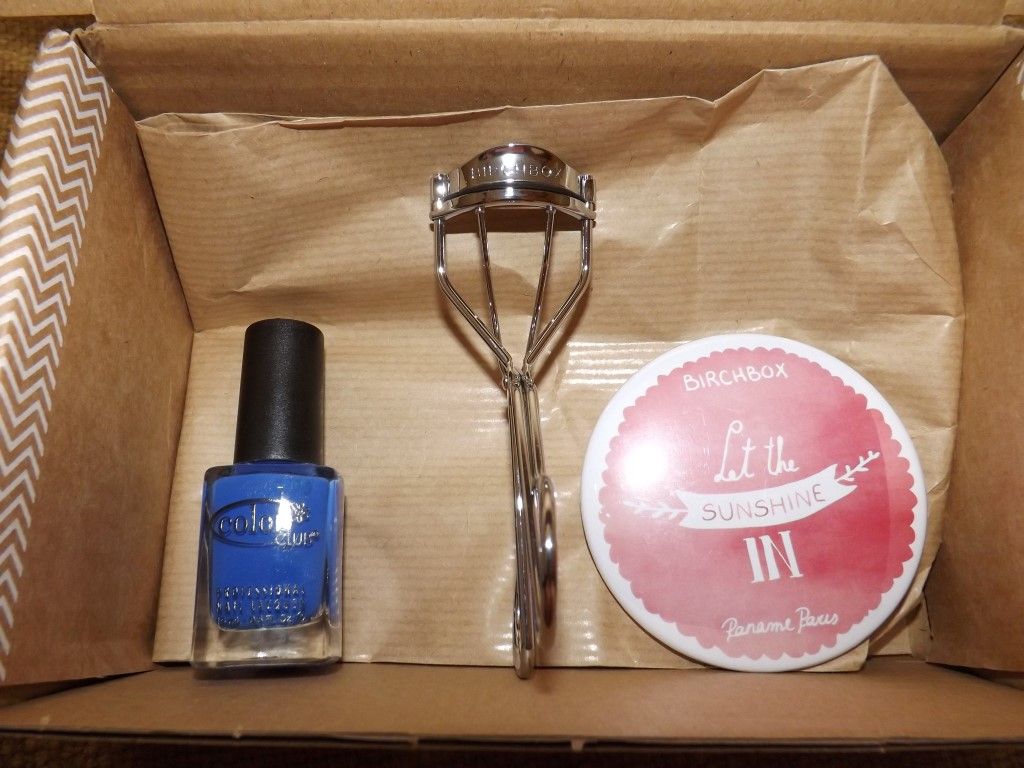 So here we have it - my gorgeous nail varnish, some Birchbox branded eyelash curlers and a fab little Birchbox branded mirror.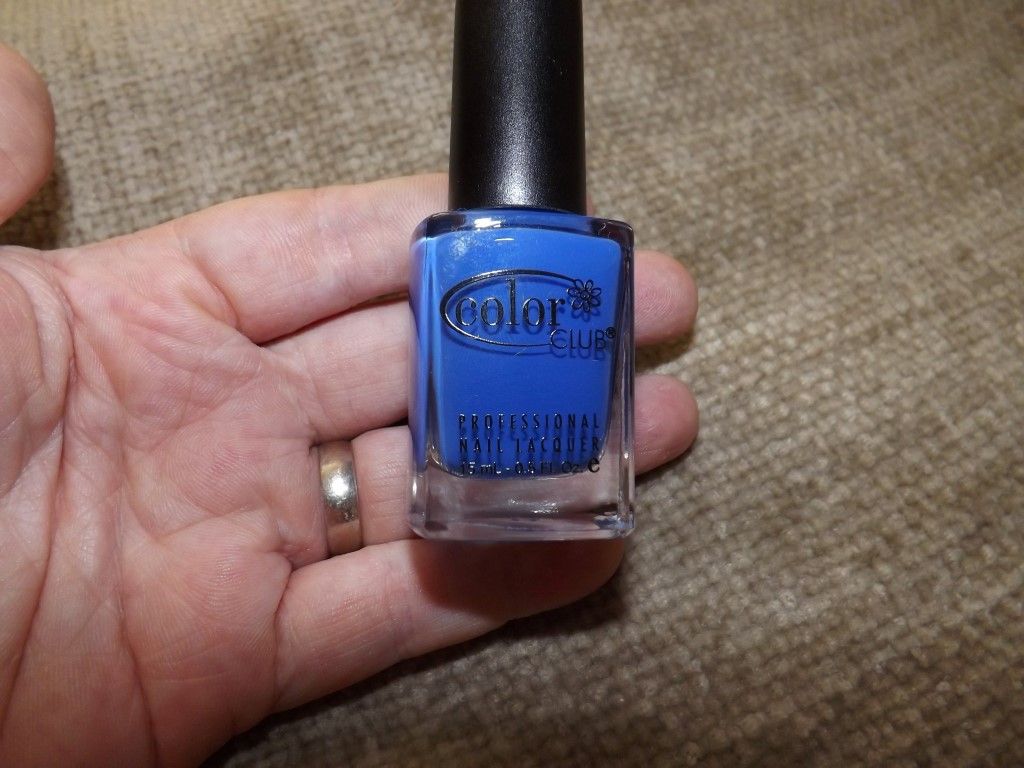 I have to be honest - I was absolutely blown away by the colour of the varnish. Sometimes the pictures can be a bit misleading but mislead I was not in any way. It is a really vibrant blue (or, as my husband calls it, Smurf blue!)
An absolutely dinky little mirror. I think it would be superb for any handbag and is big enough to see your face in but small enough to fit in a small bag for a night out/wedding etc. I haven't got a tape measure to hand, but think normal compact size, and you are on the right track.
The Birchbox branded eyelash curlers. I am not one for curling my eyelashes (as I have never found any that can actually curl my eyelashes but preliminary investigations prove these to be a big contender. Very very comfortable too, which is more than I can say for others that I have tried in the past.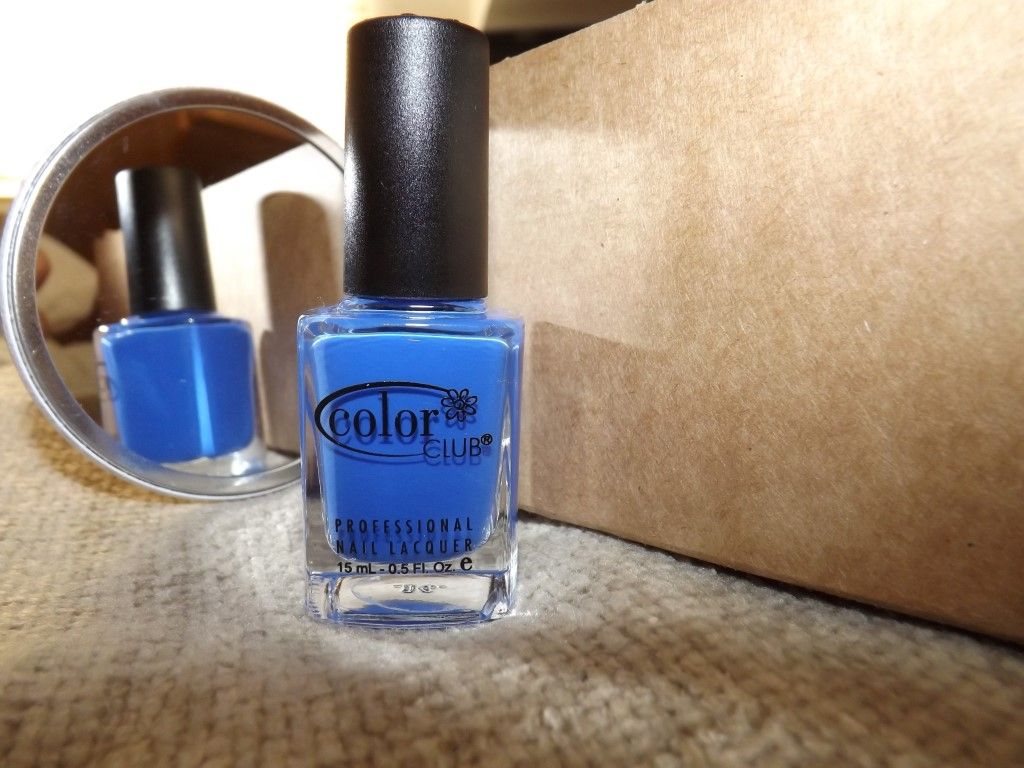 And there we go, me attempting to be all artistic to show the size of the mirror. I am really looking forwards to trying the nail varnish out and am going to be seeing how it gets on over a week. Given that any varnish I put on usually lasts about 4 to 5 days, and that is with Sally Hansen's Double Duty and 2 coats of colour, I am going to do a post in about a week seeing how this one gets on as it is a product that I haven't used before. I am looking forward to seeing how well it stands up to my demanding hands!

I am left handed so I will be taking pictures of my left hand too (have you ever tried taking a picture with a camera if you are left handed? Right old pain once you get past the "point and click" versions!

So, in about a week, pictures of my nails to see how the new varnish stands the test of time.

One thing I will say is that Birchbox continue to surprise me with their quick delivery time. It took 3 days from the day of ordering (and I don't live on mainland UK).

xoxox