Illamasqua has a new blush and I think we are on to a winner with it for sure. It is their Velvet Blusher (found here) and is like nothing I have ever tried before.

I have had this for a week or so now and have been putting it through its paces. First up, the consistency is like nothing I have ever seen or used previously.
As ever, the inimitable and gorgeous packaging.
I bought it in the shade "Peaked" which is a stunning dusky rose colour without a trace of blue undertones to it.
I have to be honest, I photographed this about 50 times and this is the closest I could get to the shade that it is. It is a touch darker than it appears in the pan here.
Peaked is a cream blush which goes to a velvet finish. Not a cream finish and not a powder finish. Most definitely in between and it is great. The other thing I adore about it is that it is completely matte in its finish too. I like matte finishes as you can either shimmer them up or leave them as they are. Having the choice is a great thing. All the swatches I have done below have been done without a primer or anything to try and get the true colour.

It comes in a bright coral colour too (Sleek), but as I suit pinky tones better that is what I went for.
Ok, one big splodge on my wrist and you can finally see the proper colour of it. Apologies for the lighting but it is really overcast where I live today and I don't have any "natural light' light bulbs.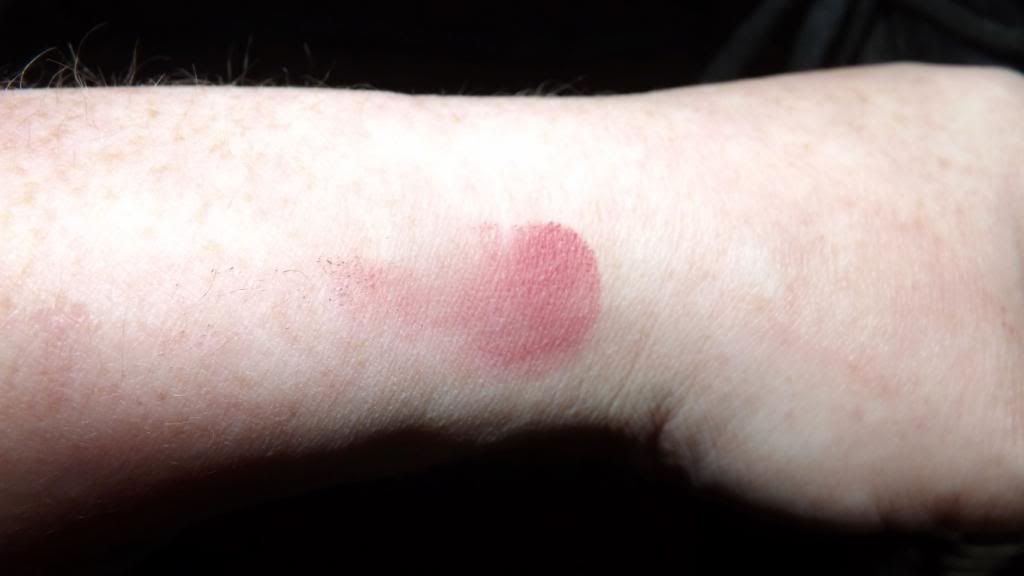 Here it is with flash on for comparison. The texture is said to be cream to powder but it is a little more than that in my humble opinion. It goes on beautifully on the face (I have tried both fingers, brush and beauty blender application and found that the beauty blender worked the best for me). This was one light swipe of the blusher with my finger so you can see just how highly pigmented it is. It is ridiculously pigmented (in a good way) but if you are thinking of getting it, I would definitely go for a tiny amount and then build if you want more.
It blends out beautifully but you have to be quite quick as it does dry quite quickly out of the pan. I have done it quite heavily here so that you can see what a gorgeous colour it is when blended out.
What surprised me the most was the finish. Yes, it is a matte powder finish but I certainly couldn't say it was cakey in the least. My skin has dry days and oily days so I have tried it out on both and it performed beautifully.
On dry days, you can feel they moisture in the cream, but it doesn't flake or sit in fine lines at all. On oily days it is quite mattifying which is exactly what I need. It is genuinely the first time I have found a product that I can use on both types of skin (I literally have two sets of makeup, depending on my skin type in the morning). This is a product that I can use on both days so I am really pleased with that.

The colour, for me, is superb. It adds a lovely flush without giving me the Aunt Sally look (for those of you that are old enough to remember!).
They staying power of the blusher is incredible too, pretty much on a par with theBalm's Instain blushes but with more control and blendability. I wore it for 14 hours straight and it didn't budge at all.
Would I buy this again? You betcha I would. Finding a good blusher is, for me, quite difficult and I have now done so.
*I have 8 followers on here so I am sure you have guessed that I bought this myself. The views I have expressed are completely my own.